Angela Welsh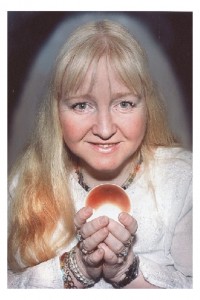 Angela Welsh was born with psychic abilities and decided many years ago to develop these gifts.
She has worked with Spirit many years taking her gifts to MBS Events, Psychic Fairs & Party Bookings.
Angela travels all over the country and abroad doing her work at Fairs and also private functions.
She has had write ups too in Spirit & Destiny , also Fate & Fortune.
Angela works with Psychometry, Tarot, Palmistry, Crystal Ball, Mediumship and Clairvoyance.
Recently Angela has been involved with paranormal investigations, doing seances and visiting haunted places.
Angela is available for appointments at the next Mind Body Spirit Event and you can find out more about her on her website.