Anne Lomax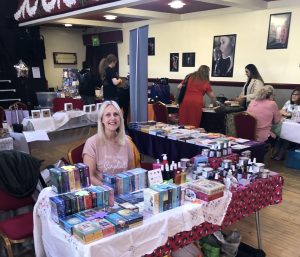 Hello, I am Anne of Angelic Wings Therapies. I have always liked the alternative way of life. My whole life changed when I took a Spiritual awareness course and soon afterwards bought a book by Jackie Newcombe called Angel secrets. I couldn't put it down, read more and more books by Lorna Byrne, Theresa Cheung, Diana Cooper to name a few. I became attuned to Angelic reiki and haven't looked back. 
Angels play a big part in my life. I realised being in tune with your body and mind, with the help of the Angels and Spirit is a gift, but one which is available to all. Which is why I am so passionate about it. I love to share it with you all. 
I sell Angel, Oracle and Tarot cards, stocking a large selection. I love the guidance they give and the beautiful illustrations, they will help you also. 
I stock books too- Heal your life by Louise Hay, encouraging you to change,  to heal, Angel Numbers by Kyle Gray, the signs the angelic realm give through numbers is amazing. There are other fantastic books available. 
There will also be candles and Aura Sprays from the Archangel Studio, beautiful aromatherapy candles and Aura Sprays associated with the Archangels, Ascended Masters, Goddesses and more. Home
It's my first time at Nantwich – I am so looking forward to being part of this fantastic event, and the MBS Family.
https://www.facebook.com/angelicreikiwithanne.co.uk/ Instagram- angelicwingstherapies