Carol Fenton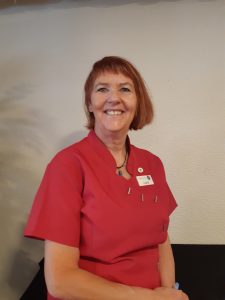 Meet Carol Fenton
Who is attending this event for the second time, she was extremely popular at our last event in February.
You can chat with Carol & maybe have a treatment and discover more about her and this unique therapy.
Carol has been told that from people who have been in pain that have had The Emmett Technique & they have literally been pain free afterwards, absolutely remarkable.
Carol will be able to offer a wide variety of treatments at the event such as The Emmett Technique, The Dorn Method, (PEMF) Pulse Electro Magnetic Field, Scar Tissue Release. Also Gua Sha Gua which means scrape and Sha means redness. The Chinese have been doing this for thousands of years , you can feel the adhesion & dysfunctional tissue more easily. This can be used for pain, systemic condition, and non surgical face lift. Or for optimum health maintenance.