Laini St Prior
Laini St Prior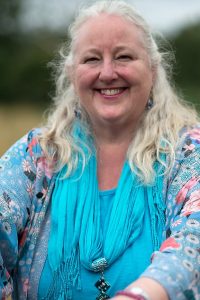 I am an intuitive tarot reader and have the gift of being able to help people to overcome confusion and find their true pathway in life.  Over the last 35 years I have guided people old and young in countries world-wide, helping them find the life path that's right for them through the maze of modern life.
To use the words of a client "there are times I feel like I am an autumn leaf being blown around the forest, not having any control.  Your reading helped me to see that actually I am making decisions that make me feel helpless, I now know how to change…" James X
In these moments when we can't see the wood for the trees Tarot gives us a spiritual insight, an awareness of the influences that are around us and highlights the things that we don't notice ourselves.  We can use these understandings to guide our actions, raise awareness of issues we are not aware of and to clear away the clouds that fog our minds.
I use several tarot packs including Cosmic Tarot, Mystic Faeire Tarot, Avalon Oracle Cards, Angel Guidance Cards …depends on the vibes on the day or client's preference.
I will happily provide a copy of the consultation on a CD or email file upon request.
As well as reading at events like this I offer:
Private consultations – available in my home or yours.
Telephone/Skype/Zoom readings for private consultations.
House Parties – If you get together a group of 4 or more friends you can enjoy the opportunity to engage with the tarot in the comfort of your own home with a free reading for the hostess (minimum 4 friend readings). They are available in the afternoon or evening.
Corporate Bookings- as a speaker or running workshops to help develop your teams, or as entertainment at staff events
Group bookings – by appointment at a venue
07484632169