Lisa Matthews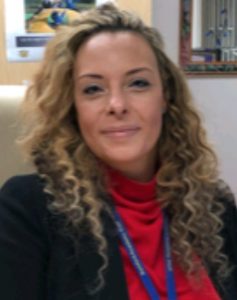 Lisa Matthews Yoga & Qigong Teacher In Denton & Wakefield
Bio: Lisa Matthews feels very honoured and grateful to have been a student and teacher of Yoga and Martial Arts for most of her life. After learning martial arts from her dad as a child, Lisa spent many years in SE Asia training and teaching before returning to the UK to teach at the University of Manchester. She is a RYT500 and studied Qi Gong with Master Tevia Feng of White Tiger Qi Gong based in Chiang Mai, Thailand. Her classes are a blend of disciplines including sacred chanting and philosophy and her passion as a teacher is to help people realise the peace, radiance and magic within on their journey to personal transformation.
Lisa currently teaches Yin, Vinyasa, Aerial Yoga and Qi Gong at The Sanctuary, Wakefield and Kijo Elite Kickboxing in Denton.
At Stockport MBS on The 5th 6th February 2022 – https://www.rosemarydouglas.com/stockport-5th-6th-february-2022/
11:15am – 12:00pm – Yoga Workshop Both Days – Saturday 5th Feb 2022
Radiant Heart: Preparing for the Golden Age
This yoga workshop will form the groundwork for Sunday's Radiant Warrior workshop. We will focus on poses which expand the heart chakra and clear any energetic blocks which keep us in polarity and division. We will work to unify with all beings, filling our hearts with joy and gratitude, radiating light and love in preparation for welcoming in the golden age of humanity. You will leave this session having cleared any stuck energy around relationships and feeling lighter, ready to share your light with the world.
11:15am – 12:00pm – Yoga Workshop Sunday  6th February 2022
Radiant Warrior Yoga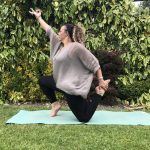 This workshop will explore what it means to be a radiant warrior in the 21st century and how we can cultivate inner light and strength so we can contribute to raising humanity's vibration. Our yoga practice will take place within a crystal grid of crystals charged by the solar flash of the winter solstice on 21st December 2021. We will ground our energy into the 5D crystalline structure of the Earth, helping to anchor the Christ Consciousness energies not only into ourselves but into new Earth.
4:15pm – 5:00pm – Qigong Graceful Movement Both Days Saturday & Sunday – (Same session repeated both days)
5 Element Qi Gong
In this session we will explore the 5 Element Qi Gong system: five dynamic, powerful animal forms which work to heal and bring balance to the internal organs and meridians of the body. An ancient martial art and component of Traditional Chinese Medicine, Qi Gong works by squeezing toxins and emotions out of the organs, purifying the Qi, leaving you feeling peaceful and relaxed yet powerful and focused.
Qi Gong is suitable for absolute beginners or experienced martial artists and everyone in between. The synchronised breath and slow movements will help you to harmonise your physical and energetic bodies.
Please wear loose, comfortable clothing to allow for freedom of movement.