The Enchanted Garden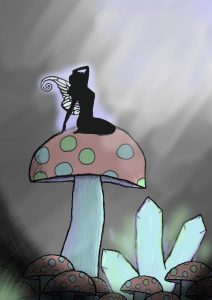 The Enchanted Garden,
'The Enchanted Garden is a metaphysical shop selling a variety of handpicked, ethically sourced crystals and fossils.
All items have been reiki cleansed and charged by the owner, who has been attuned by Age of Light at East Cheshire Hospice.
They have a double stand at this event.
Talk At Stockport Saturday Room 3 Three Davies Suite
2:15pm – 2:00pm Join Katy From Enchanted Gardens Crystals "This workshop is an introduction into the world of crystal healing for children & families. At this moment in time when children & young people's mental well is being significantly challenged due to the pandemic causing a statistically all time high increase in referrals to mental health services.
I will be demonstrating how to incorporate crystal healing into everyday life in order to ease these effects of anxiety, stress & depression." Everyone who attends will be given a free small crystal as part of this workshop.
https://www.instagram.com/EnchantedGardenGB/
https://m.facebook.com/theenchantedgardengb