Amy & Clare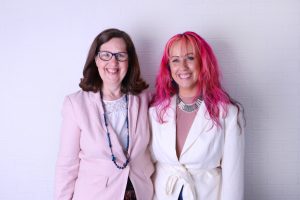 Clare and Amy are Mother and Daughter
Amy is a Light Language Activation Coach, a Beyond Quantum Healing Hypnosis Practitioner and an Angelic Reiki Master Teacher.
Clare is a Medium, a Light Language Channel and an Angelic Reikii Master Teacher.
They are very excited to be combining their gifts to offer a unique experience with Angelic Reiki and Light Language Healing Sessions for the weekend.
Room 3 – Sat 2nd  Sun 3rd September 2023 10:45am – 11:15am: (Both Days) 
'Ways the Angels Heal and Communicate including with the Language of Light'
Which will include both of their mind-blowing experiences on how the Angels and Galactic Guides started to communicate with them.
How to open up your own Healing and Channelling abilities by working with these beautiful beings.
Experience a group Angelic Reiki and Light Language Healing and Activation.
Activate your own Light Light Language as well as hear a Light Language conversation and experience the different ways in which it can be expressed through the body.
Contact Whatsapp 07872930699
Website https://www.amygoodwincoaching.com/
Fb https://www.facebook.com/amyenergisedempath/