Jyoti Devi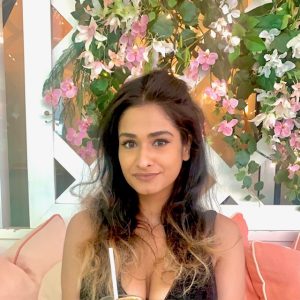 Jyoti Devi A Spiritual & Wellness Guide who offers coaching and mentoring from a holistic wellness approach to clients on their spiritual journey is available to chat with about helping you to progress your journey. 
This can include developing rituals and practices allowing clients to live fulfilling lives connecting to their soul, in alignment with their purpose. I also offer tarot guidance services away form the event, and Jyoti is able to take bookings.
♥ Talks & Workshops To Inspire & Guide You Upstairs At The Front or Via Lift ♥
What's On In The Small Lodge Room 3 – Sat 2nd  Sun 3rd September 2023
4:30pm– 5:15pm: (Both Days) Join Jyoti Devi "Understanding Divine Feminine and Divine Masculine Energies"
This Talk Will Offer A Deeper Understanding As To What Is Meant By The Terms "Divine Feminine" and "Divine Masculine" Including How To Balance & Integrate These As You Travel Through Your Journey Of Spiritual Wellness.