Sky Heartsong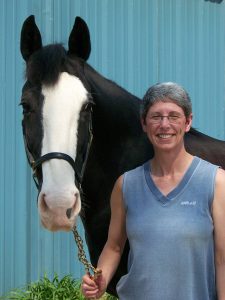 Sky Heartsong – Animal communicator – All species, living or in Spirit
Using telepathy, Sky will communicate directly with your animal(s) so you can have a dialogue with them. Bring questions for your animal(s), living or in Spirit, a picture of your animal or just describe their breed/coloring.  Sky has talked to many species:  cats, dogs, horses, birds, reptiles, fish, goats, cows, dolphins, elephants and more.  
With 20 years of experience, Sky has talked to thousands of animals.  Sky has clients in 46 US states and in other countries.  
People ask about their animal's likes/dislikes, people/animals their animals know, fit of harnesses/tack/collars, activities/work, behavior issues and more.  
Sky is a medical intuitive, so she can tell you how your animal is feeling physically.  This is very helpful with health issues.  Although Sky will not diagnose, knowing how your animal is feeling and the effect of treatments can be very useful.  
Animals, especially rescues, often have behavior issues. It can be very helpful to understand the animal's history, possible cause of their behavior, the animal's perspective on the behavior and the animals can often help us come up with solutions to their issues.  
Remember:  They all have something to say!
In addition to doing animal communication at fairs/events click the link below for further info

At Stockport Talk Workshop Different Each Day 
Saturday

2

:30pm –
Join Sky Heartsong Why Talk to Your Animals? Ever wondered what your animal was thinking or feeling, why they do things or how to get them to stop? A chat with an animal communicator can help!
https://skyandtheanimals.com
Sunday

2:30pm –
Join
Sky Heartsong
Animal Communication 101 Find out how Sky got started communicating with animals in 1999. Learn what helps and hinders communication with animals and with guidance from Sky, give communication a try! (N.B : Bring a photo of your animal)
https://skyandtheanimals.com